Dialogue and Dashboard Reports
Keep important information at your fingertips with Dialogue and Dashboard Reports. Each User can set his or her own preferences regarding Digest delivery. System Administrators do not control these settings account-wide.
Dialogue Activity Report
Sends an overview of Dialogues assigned to you or your team. You'll see a list of all of your Dialogues, and notifications for those that are past due.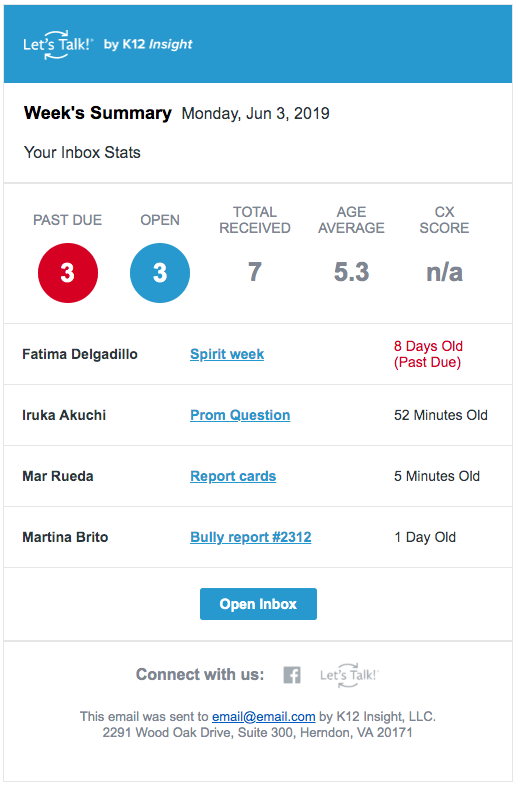 Dashboard Report
Shows a snapshot of key data from your Let's Talk! Dashboard. You'll always stay on top of your key statistics, and know how you stack up in your district.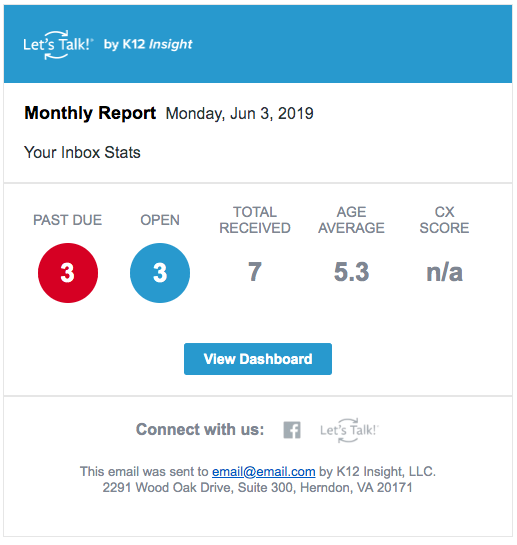 Customizing Report Frequency
Digests can be found under Notifications. Navigate to Notifications either through Settings or by clicking on Notifications above the Inboxes.

At the top of the page

, you'll find My Digest Preferences.

Select the checkbox next to the Digest you would like to enable, and then select how often you would like to receive that Digest

and the time of day you'd like to receive it. 

Once you've selected the Digest and its frequency, click the Save button found in the top right-hand corner of the page.