We're so excited, we just can't hide it!
A huge update to Let's Talk! landed on Nov. 16th 2018! 
Enhanced Mobile App for Users!
Listen and respond to dialogues on the go, in the palm of your hand, with the help of our new-and-improved Let's Talk! Administrator App.
You're now able to: 
Respond to dialogues and record information on the go

Quickly access your dashboard and key metrics

(such as response time and customer feedback score)

Save time with fingertip access from anywhere
Plus, never forget your password again! All wrapped up in a slick new look and feel.
What's else is new? Desktop upgrades!
Introducing your new Let's Talk! inbox
Hope you don't mind, we cleaned up your inbox! New tabs at the top of your Let's Talk! inbox reduce clutter and make messages easier to read.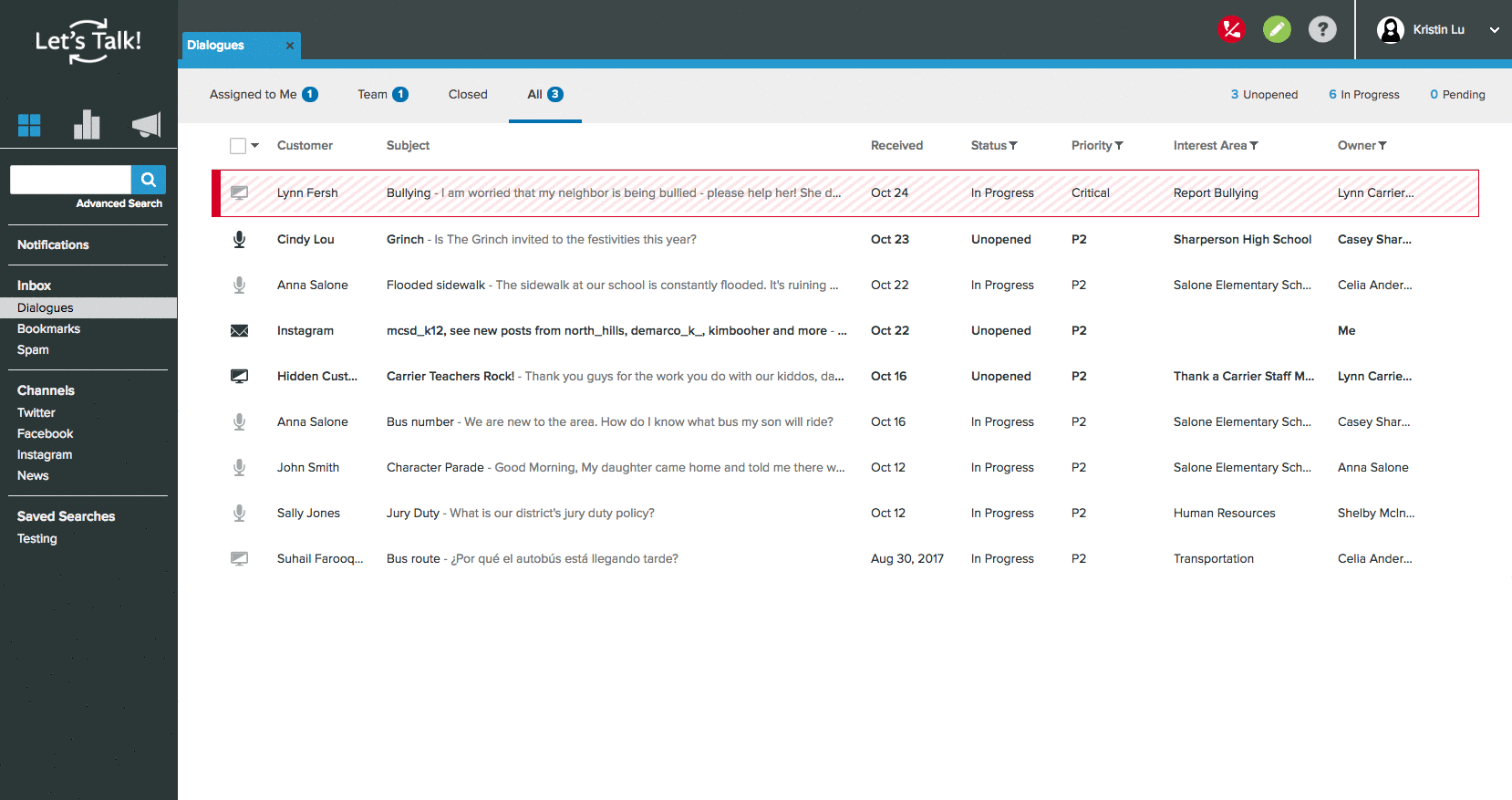 Goodbye SPAM, hello productivity!
Flag SPAM dialogues and instantly remove distractions from your inbox! So you can focus on the dialogues and people who need you most.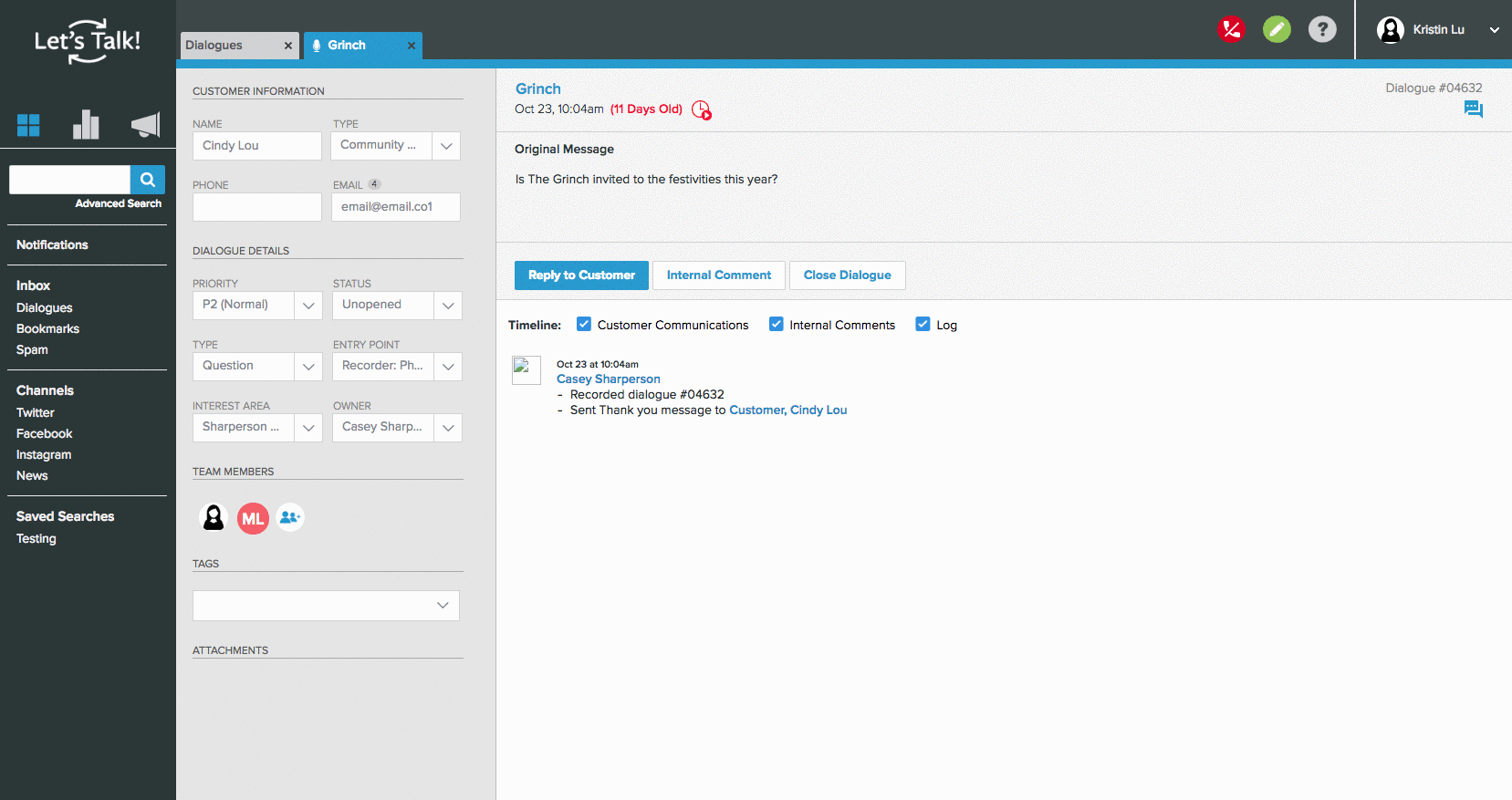 Repeat offender? Mark the entire email as SPAM and all dialogues from that email will be filtered out instantly. Just. Like. That.
Dive into campaign feedback!
You've always been able to see how many dialogues get created by your campaigns. Now, you can drill down and read each of them, right from the campaign view! Are your campaigns creating right kind of buzz? Find out.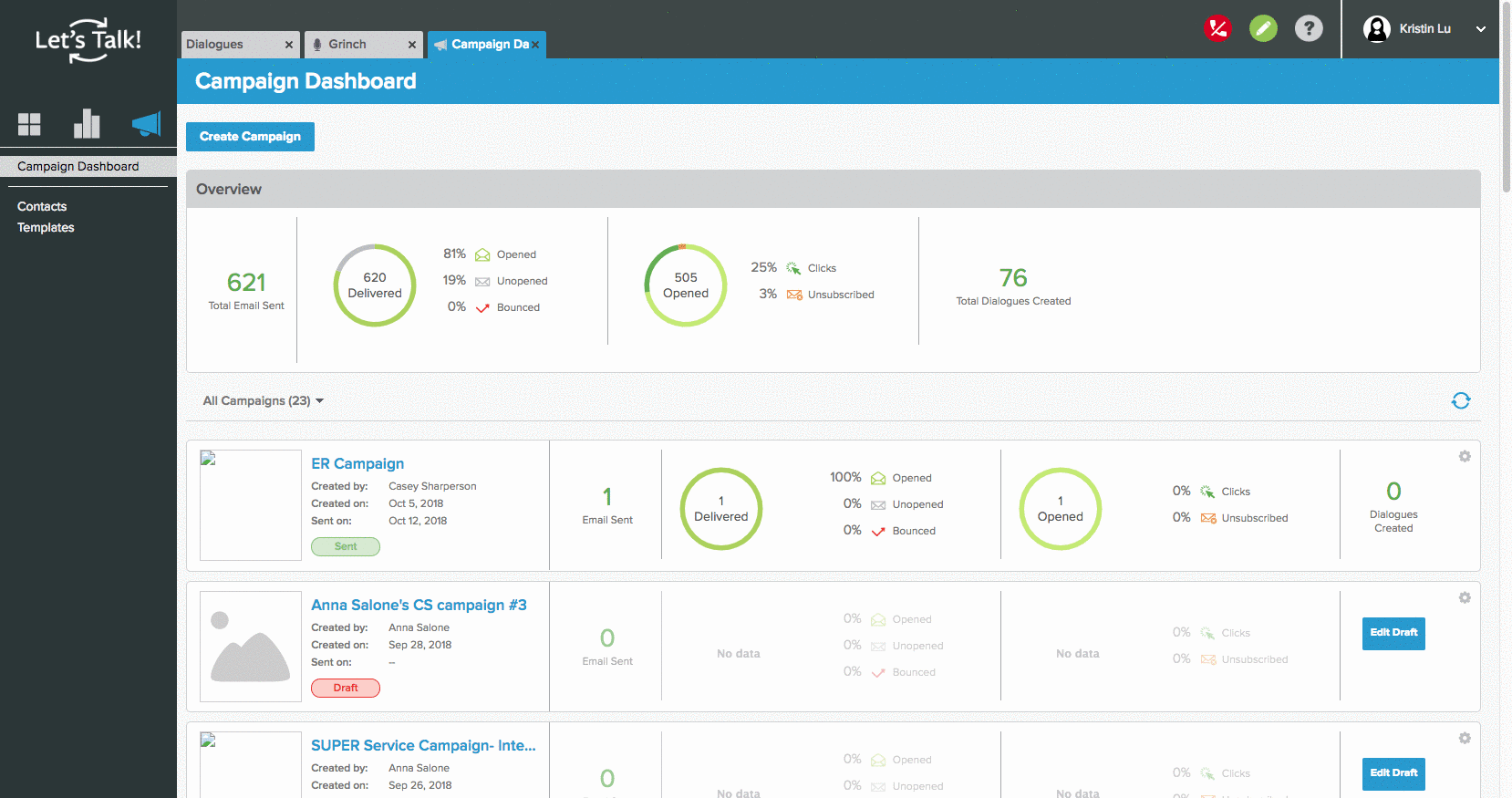 Customize your tab for mobile websites
The Let's Talk! tab is a great way to jumpstart community engagement. With the ability to customize our new floating icon for mobile sites, place Let's Talk! where it makes sense for you!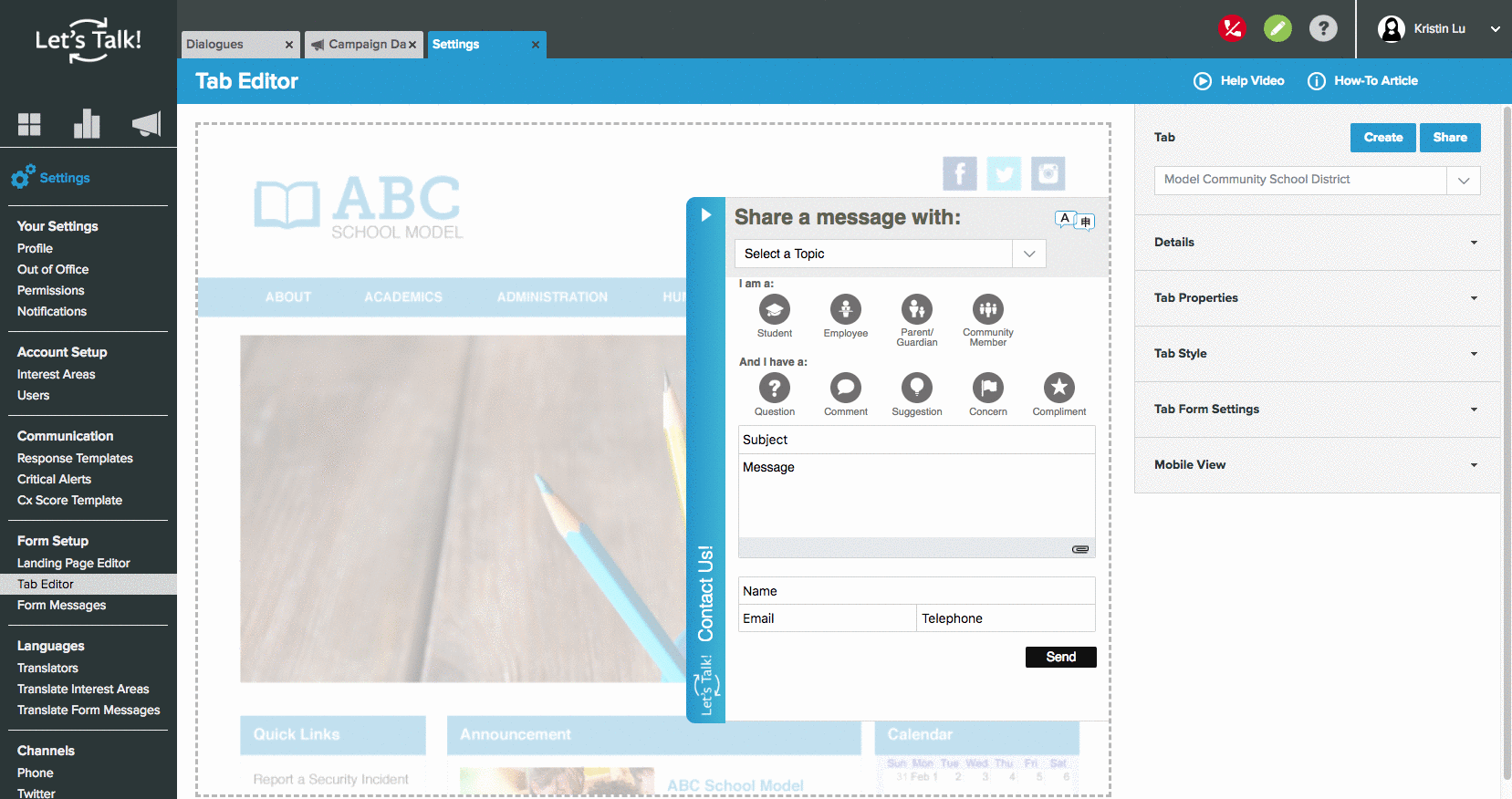 Set up in a cinch
You spoke — and we listened! Set up and edit your account in a cinch with our new save feature. Just jump in, make your changes and hit "Save." Sayonara Edit button.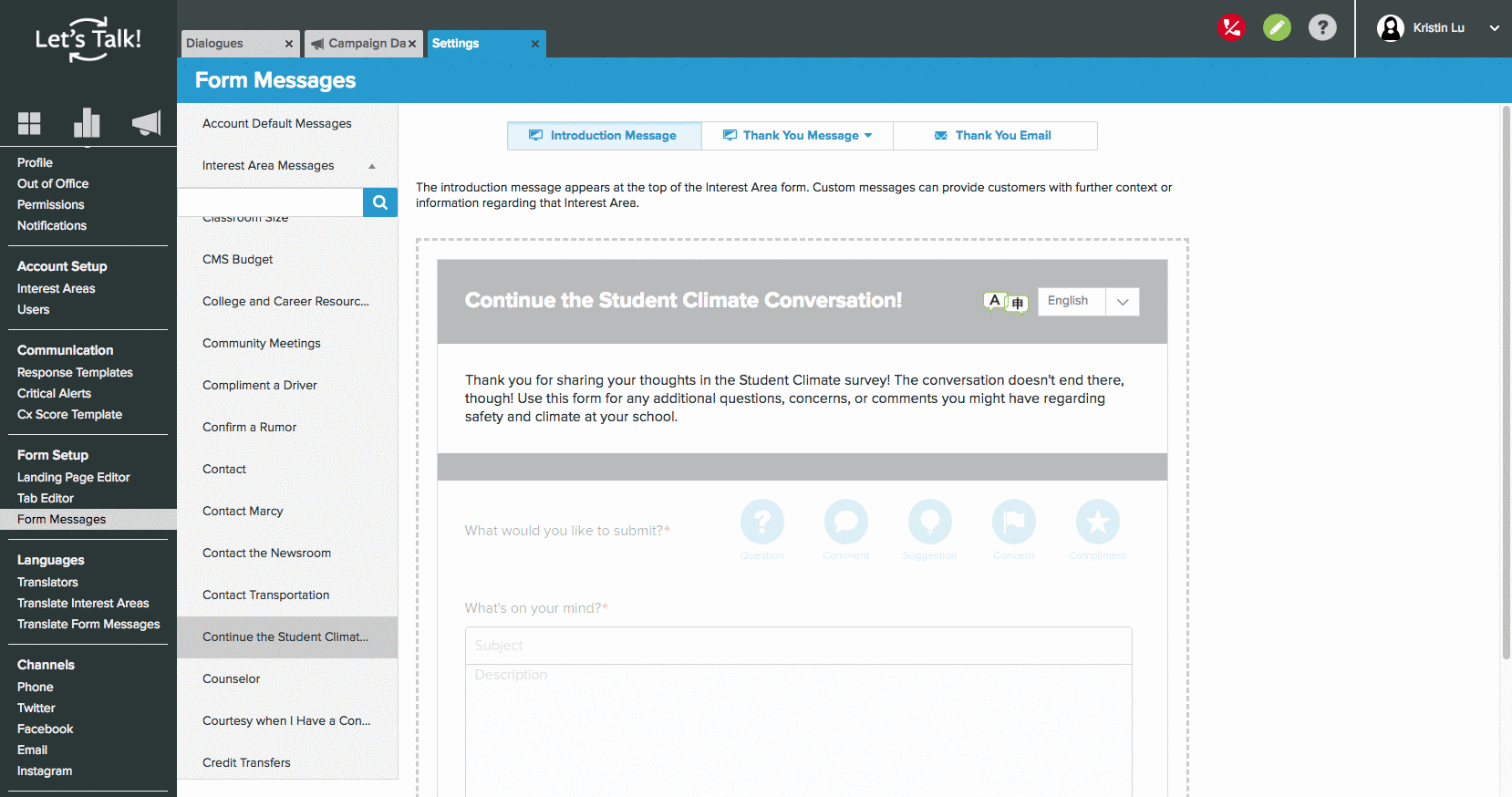 Excited?! Us too. Leave your thoughts, comments, and feedback below! We'd love to hear it!