In times of uncertainty, give your stakeholders a place to voice their concerns, and equip your district with a tool to manage those concerns. 
Here's how to set up Let's Talk! for the Covid-19 response effort. 
*Only System Administrators can create Interest Areas and Landing Pages. Please contact your district's Let's Talk! System Administrator for these changes. 
Create a designated Interest Area specifically for COVID-19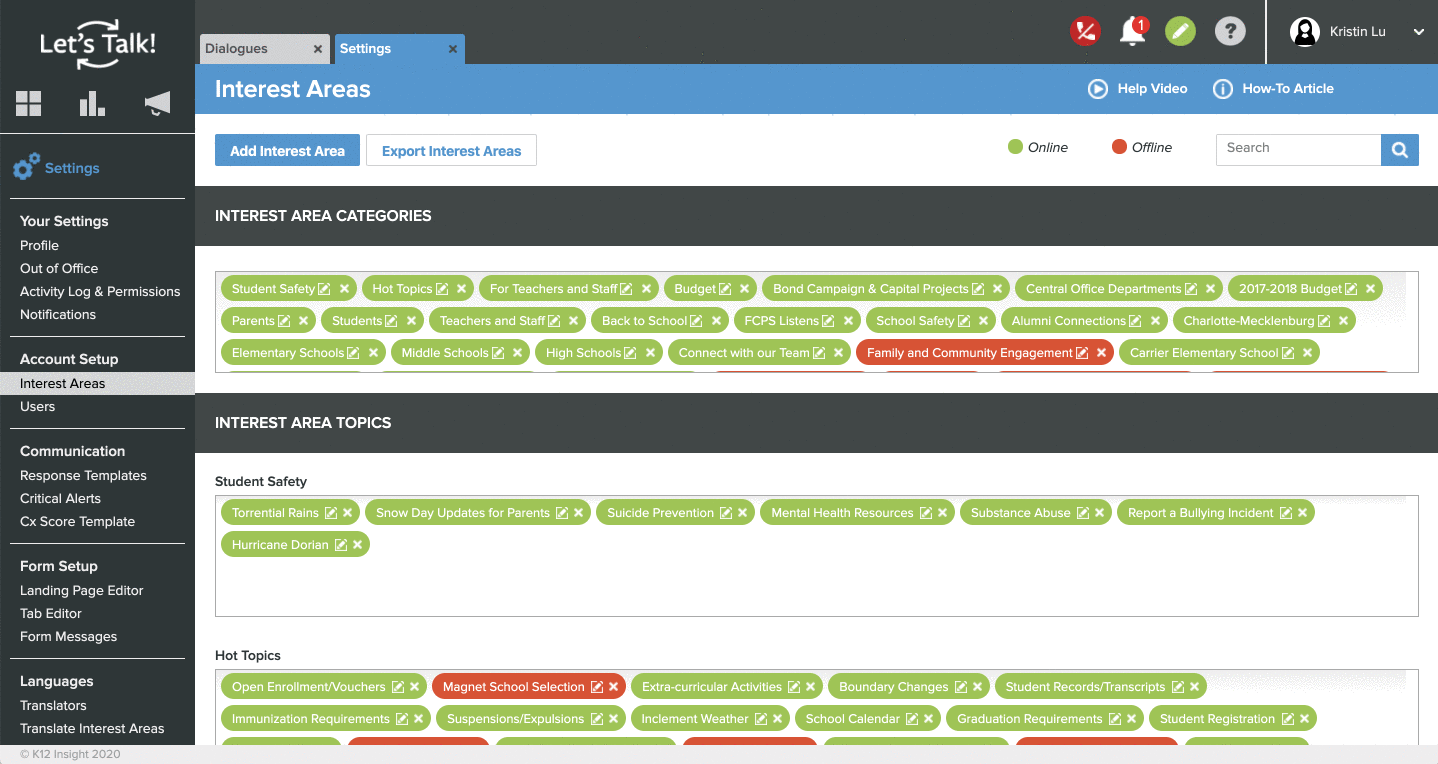 Go to Settings > Account Setup > Interest Area

You have the option to create a COVID-19 Interest Area under any existing Category, but we recommend you create an entire

Interest Area Category

for COVID-19 so that you can expand on the different Interest Areas as the need arises. 

Create any additional COVID-19 related Interest Areas as needed for your district. 
Set up a Landing Page to specifically host all your COVID-19 Interest Areas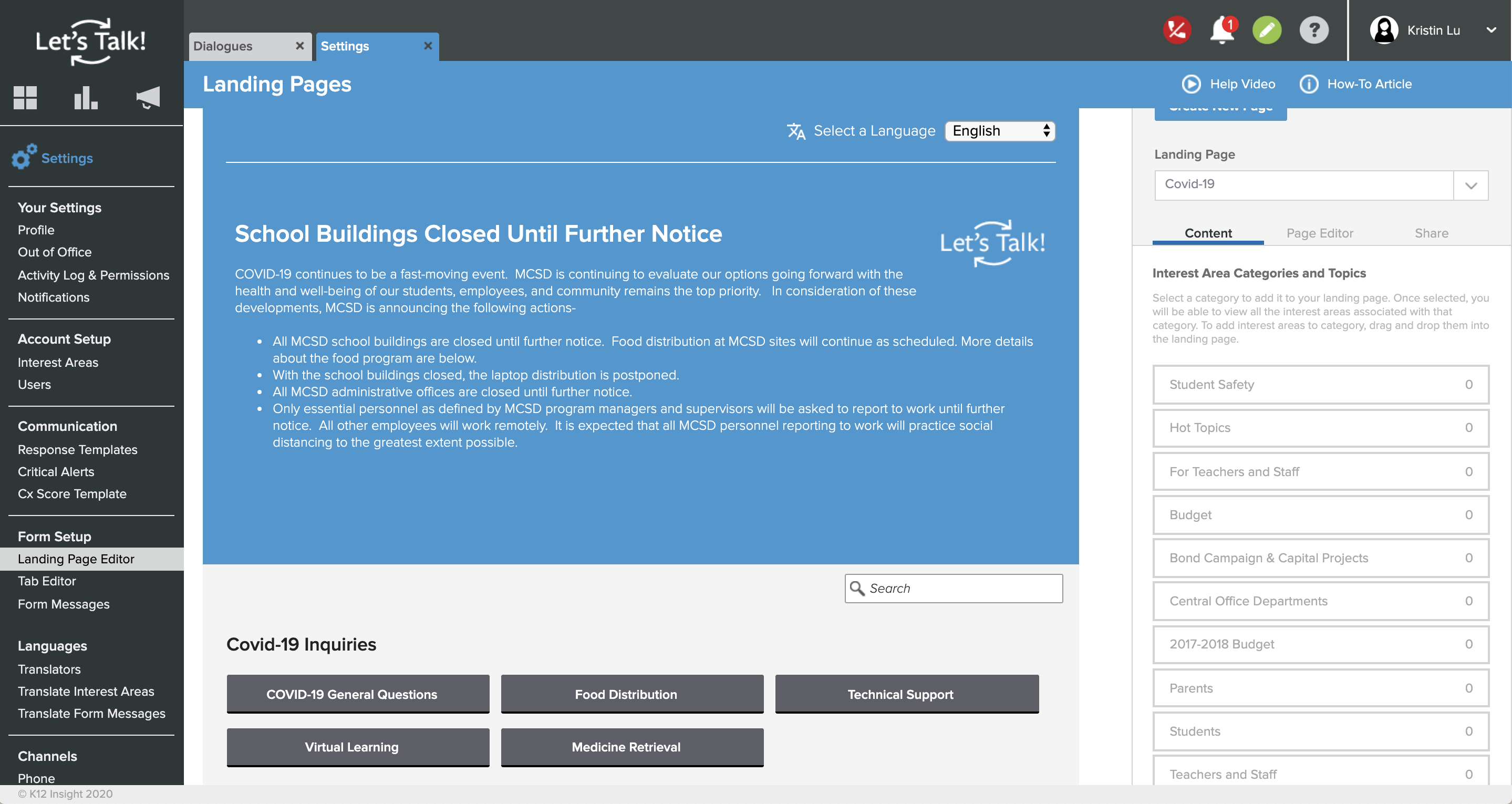 Go to Settings > Form Setup > Landing Page Editor

Click Create New Page and set up your COVID-19 page.

Select all COVID-19 related Interest Areas and add them onto your landing page. 

Write a message at the top of the Landing Page for your district
Don't forget to share the embed codes for the Interest Areas/Landing Page with your webmaster to get them up on the district website!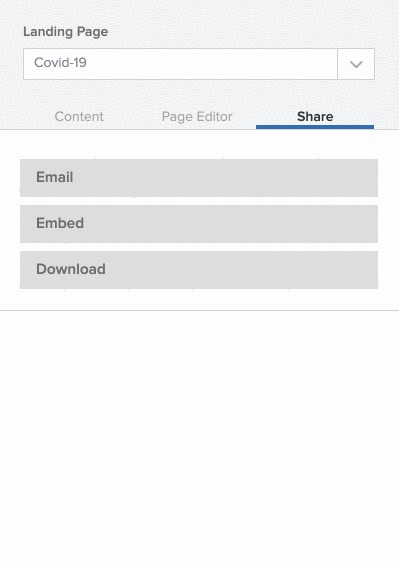 Go to Settings > Form Setup > Landing Page Editor

Click on Share

You have the option to email out the code to your webmaster, copy the embed code directly or download the codes to an excel spreadsheet. 
Additional Let's Talk! Features to apply
Response Template – Customize some templated responses for commonly asked questions or concerns to save you and your team some time as the concerns come in. Read this article to learn how to create response templates.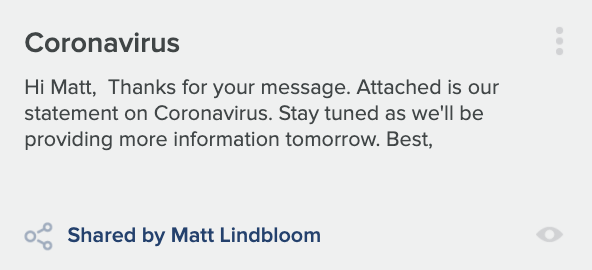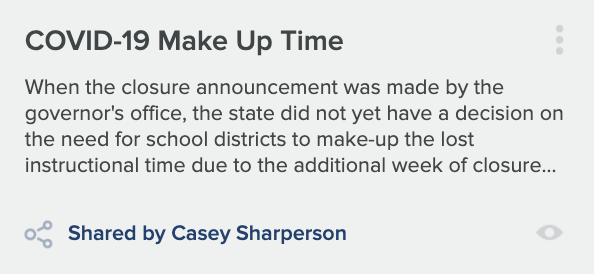 Tags – Create a specific set of tags to better track (and later report on) the types of COVID-19 inquiries your district receives. Read this article to learn how to create dialogue tags.  Here's a list of tags we've been seeing district use.
Graduation

Online learning
Academic Resources
Request for resources
Food inquiry
Cleaning
Mental health & wellness
Medicine pickup
Travel
Bulk Actions – When there are too many responses to handle, remember you can always use Bulk Actions to reply to multiple dialogues at the same time. Simply select more than one dialogue from your inbox and the bulk editor will appear. Combine this with Response templates and you can save hours on responding!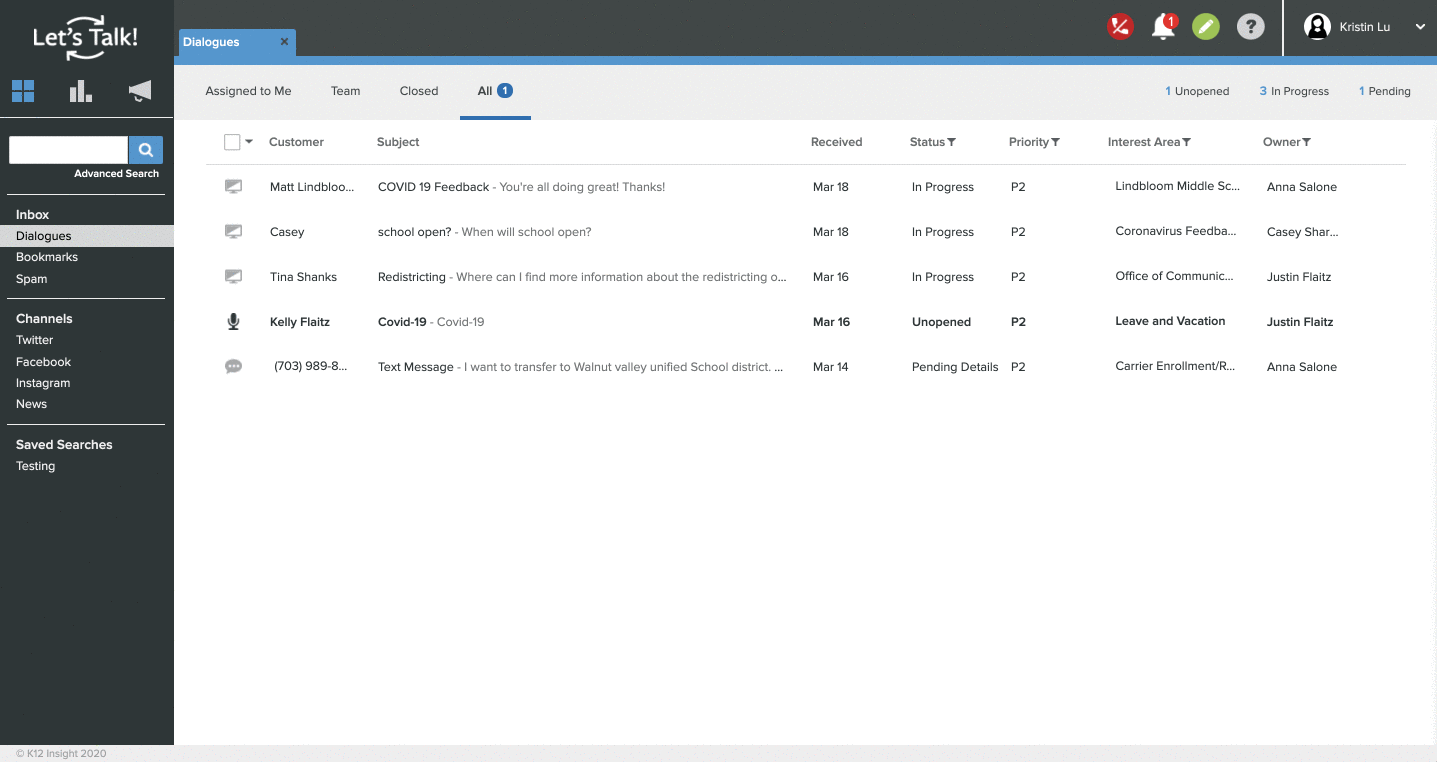 Critical Alerts – Set up a Critical Alert category with specific keywords to capture any dialogues that are coming in with COVID-19 concerns. Read this article to learn how to create critical alert categories.