The new Let's Talk! 17.0 is all about providing an exceptional user experience for district and school staff who build landing pages in the platform. We're excited to roll out new updates that make it easier and more intuitive to build landing pages that meet the needs of district stakeholders.
What is Let's Talk!'s new Account Builder?
Once a Let's Talk! Landing Page is designed and lives on a district's website, it serves as the stakeholder-facing tool for collecting questions and feedback from students, families, teachers, staff, and community members. With our Account Builder tools, System Administrators now have a central location and more options for customizing landing pages at the district and campus levels.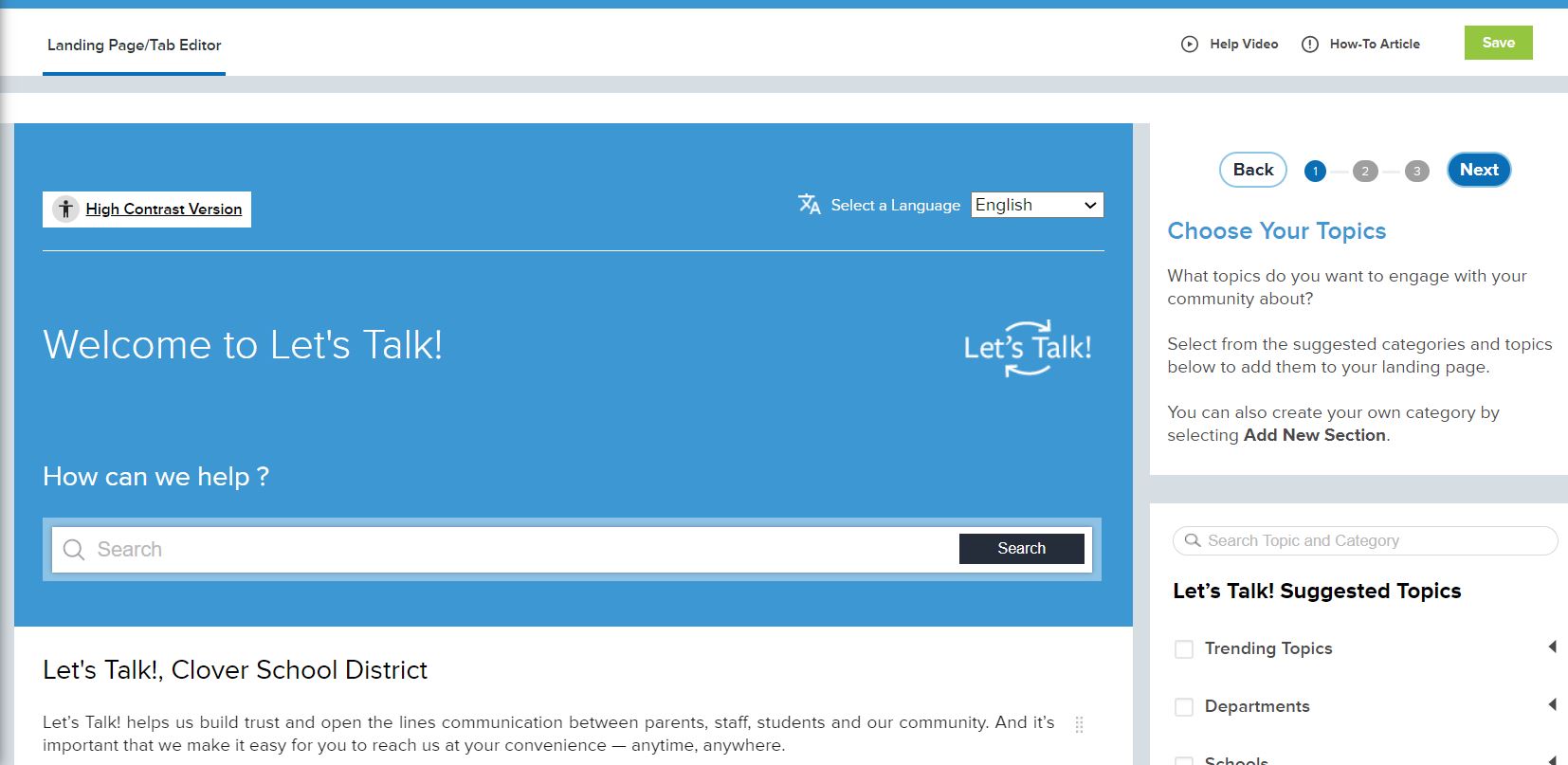 Inside Account Builder, you'll have access to a Landing Page Wizard and Landing Page Editor where you can make custom edits to landing pages. Additionally, the Landing Page Editor and Tab Editor are combined, making it easy for you to handle updates for both, all in one place.
More Customization to Build Landing Pages
We're also excited to roll out a new button display for landing pages. We've increased the size of buttons and provided more options for color customization that allow you to add the details you need. Buttons can be sorted by "most popular" or alphabetically.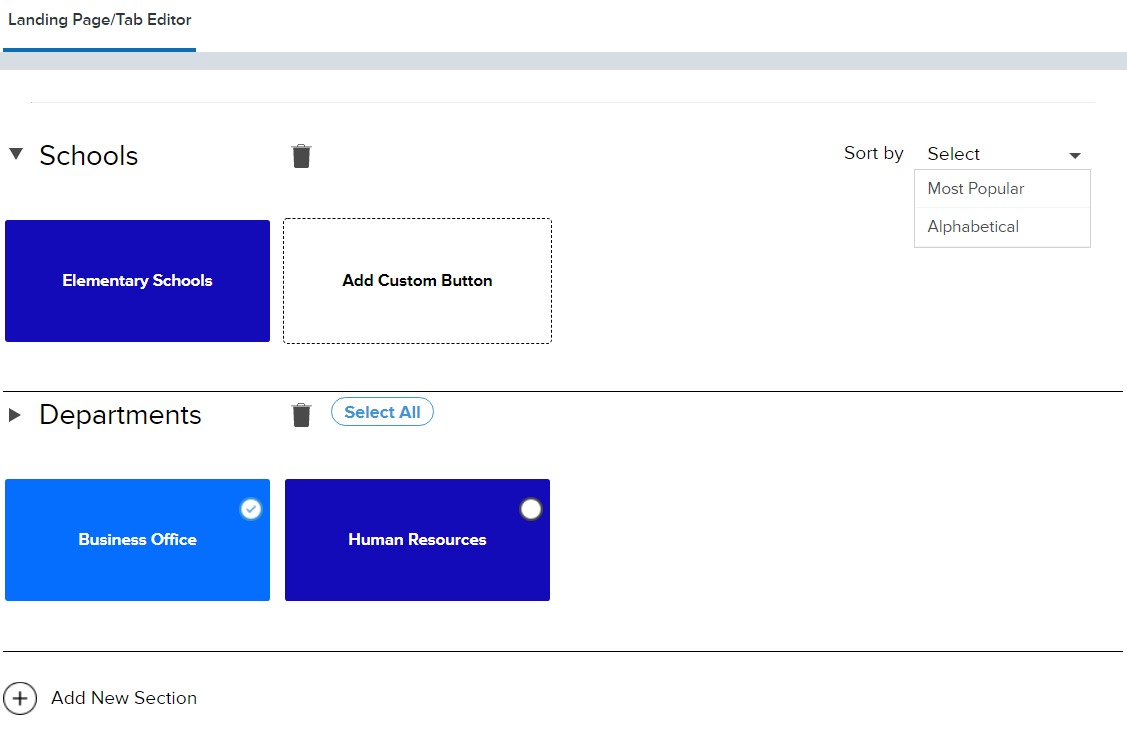 When creating buttons, you can also link to other landing pages and URLs outside of Let's Talk! Now, it's easy to direct visitors to other areas of your district's website in one location.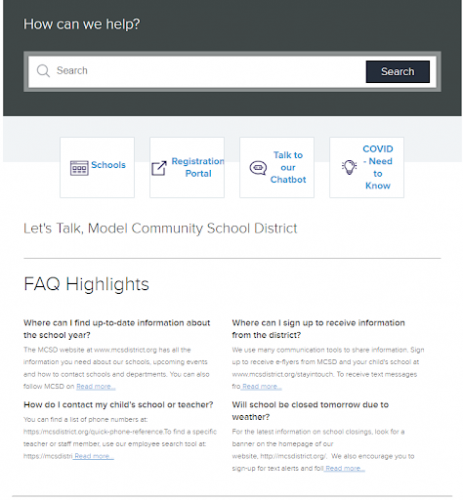 Answers to FAQs at Your Stakeholders' Fingertips
The Advanced Landing Page editor makes it easy to link to resources that answer your stakeholders' questions faster.
 Here, you can link to Knowledge Base and Let's Talk! Assistant  — an AI-powered, always-on chatbot  — within the landing page itself. You can also add an FAQ highlights section to feature the most common questions that come through Let's Talk! Assistant.
Topics Manager
Another key change you'll see in Let's Talk! is "Interest Areas" are now called "Topics" and "Interest Area Categories" are now called "Categories."

As you work within Topics Manager, you'll now see suggestions for categories. Additionally, topics can be viewed for each category on the right within Let's Talk! and once checked, they appear on the left.

Simplified User Interface
Our number one goal is to provide you the best experience with Let's Talk! In addition to rolling out the Account Builder tools, we've made several updates that make it easier for you to navigate Let's Talk!, view data, and customize responses. 
Updates that help simplify the Let's Talk! experience include:

Click "Show more" to expand a searchable, full view of all Categories and Topics when changing the Topic on a Dialogue.

The toolbar in customer replies has been updated to accommodate bulleted and numbered lists.

We've simplified the process downloading your Topics at the Category-level to help you review the Owners, Teams, and Landing Pages for each Topic in your account.