When it comes to data, it's always nice to be able to reference it against other similar cases. Benchmarking data is important because it allows you to see where you excel and where you have room for improvement. This is exactly what the Benchmark Dashboard does. 
The Benchmark Dashboard
In your Overview Dashboard, flip the switch at the top from Overview to Comparison and you'll see your progress and standing among other Let's Talk! Users. 

System Admins – You'll see the district's scores stacked up against other Let's Talk! Districts across the nation. 
All other users – You'll see your own scores stacked up against other Let's Talk! Users within your district.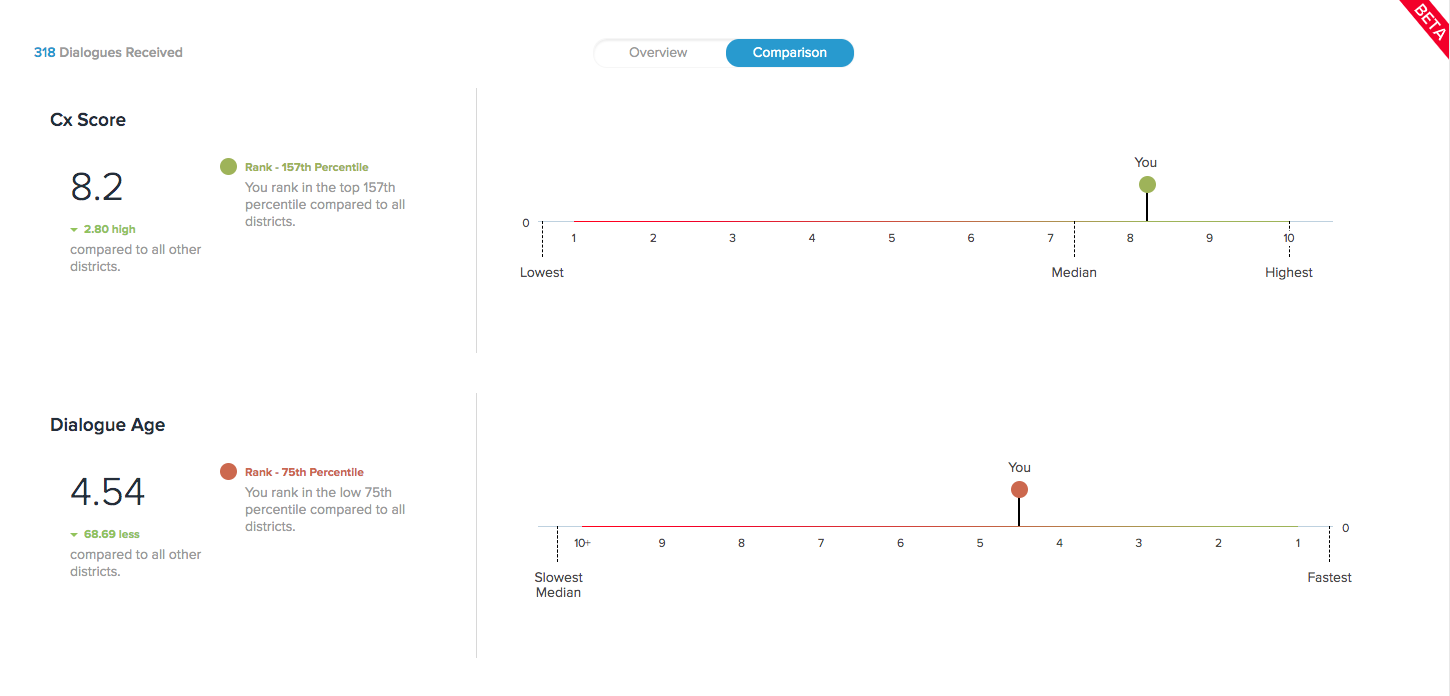 Cx Score: See your average score displayed. To the right, you can visually see where you place as compared to the lowest score, highest score, and the median. 
Dialogue Age: Your average age is shown.  Also on the right, see your Dialogue Age plotted against the slowest age and fastest age. 
In the top right-hand corner, you'll see a BETA flag. This means that this feature is currently being tested out by users like you! So leave us a comment, feedback, or suggestion on this Benchmark Dashboard!