The convenience of auto-translation is now available for every dialogue, regardless of entry point (including phone, text message, email, or online form). Simply select the language in dialogue details to instantly translate the message.
Click on any dialogue in your inbox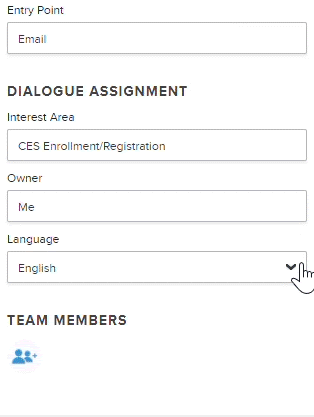 In the Dialogue Details of your customer's dialogue, locate the Dialogue Assignment section

Click on the Language drop-down menu and select the language used by the customer

The new translation will appear under the Original Message and the translator(s) for that language will be added to the dialogue

Translators can click on the "Approve Bing Translation" checkbox to confirm that the translation is acceptable

Reply to the customer in the dialogue's original language by typing a response then clicking the translation button before sending

Note: To take advantage of this feature, languages must be enabled in your Let's Talk! Account.
Related Articles